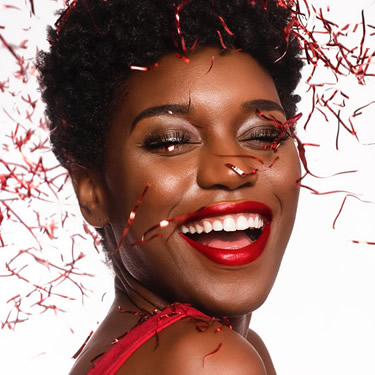 While a new wardrobe or hairstyle can spruce up your appearance, a stunning smile boosts confidence like few other things can. At Dental & Dentures on 88 Beach, we offer patients an array of smile-enhancing services. Let's take a look at each one.
Dental Crowns and Bridges
If you have teeth that have been impacted by cavities, trauma or everyday wear, a protective restoration or replacement teeth may be in order. These can help restore function to your bite and look natural as well.
Dental Implants
If you have one or more missing teeth smiling is probably the last thing you want to do. While dentures can help restore your smile, implants are natural-looking and long-lasting. Dental implants are biocompatible restorations that act like natural tooth roots. We place the implant into the jawbone. After a few months, the implant attaches to the bone, so it now resembles and mimics a natural tooth.
Investing in implants is also an excellent choice because of their longevity. They could last for many decades or even for life if cared for properly.
Teeth Whitening
If your teeth appear dingy or discoloured due to years of drinking coffee, tea or red wine, you could feel too self-conscious to smile. You can turn those tarnished teeth into a gleaming smile with our professional in-chair whitening. The procedure takes only about an hour so you can easily fit it into your lunch break. You'll leave our practice with a gorgeous, megawatt smile. We also feature take-home kits for just $350-495 if you prefer to whiten your teeth from the comfort of home.
Veneers
If you have teeth that are crooked, misshapen, gapped, stained or chipped, veneers can restore your smile beautifully. Veneers are custom-fitted "shells" that are applied and affixed to the front surfaces of the teeth in your "smile zone."
If you're interested in learning more about our cosmetic dentistry services, contact us today to book a consultation!
Financing Available
Getting the beautiful smile of your dreams is easy with interest-free payment plans through ZipPay, Afterpay and National Dental Plans. There's no interest ever, and the application process is fast and simple.