Dental Fillings
Tooth decay can pop up at the most inopportune times. Some cavities are painful and cause sensitivity while others do not. The key is to treat them as soon as possible, before the affected area has a chance to expand deeper into the tooth.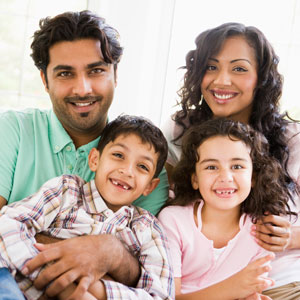 By carefully monitoring the integrity of your teeth through routine exams and diagnostic X-rays, our dentists can intercept tooth decay at the earliest stage.
Types of Dental Fillings
A filling can be made of traditional amalgam (silver) or tooth-coloured composite materials. The latter is considered more aesthetic and less invasive to the tooth, as it bonds directly against your enamel and can be matched in a variety of shades.
How Are Cavities Diagnosed?
During your routine checkups, we evaluate your teeth for changes in texture, appearance and take periodic X-rays to examine in-between areas as well as deeper within the tooth. Some of the symptoms of decay can include:
Sensitivity
Rough or sharp edges
Pain when chewing or eating certain foods
Floss catching between your teeth
Discoloration around existing fillings
Food packing inside or between your teeth
What to Expect
When you get a filling, we'll usually numb the tooth with local anaesthetic (unless the cavity is extremely small) before removing the decayed structure. Next, the surface of the enamel is conditioned and then we shape the matched composite directly onto the tooth. Finally, a bright light cures your filling permanently into place.
With good home care – including daily flossing and brushing – you can expect your new filling to last for several years.
Paying for Your Treatment
Our dental fillings are competitively priced. As an in-network provider, we're able to process your claims straightaway through HICAPS. You can also choose to make affordable monthly payments at 0% interest. Contact us for more information.
Think you have a cavity? Book an exam today to find out for certain.
Any invasive or surgical procedure may carry risks. Before moving forward, it is recommended that you seek a second opinion from an appropriately licensed medical professional.

Dental Fillings Frankston, Frankston South, Landwarrin VIC | (03) 9770 6069