Dentures Frankston
Dentures are custom dental prosthetics that allow you to replace all of your missing teeth at once.
Although traditional removable, today's denture options can also be affixed on top of dental implants for added stability and a secure fit.
Free Denture Consultations
We are now offering free denture consultations for NEW PATIENTS. If you have been considering our denture options, book a free consult today!
BOOK NOW
Partial Dentures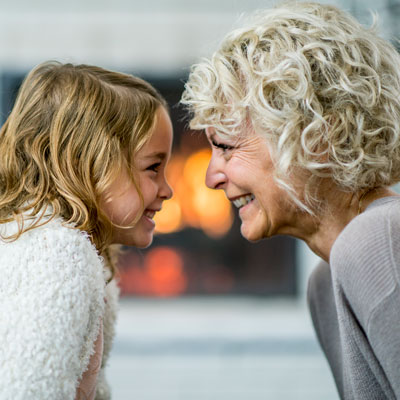 A great-fitting partial denture is a perfect accessory. Partials are designed to replace your missing teeth efficiently, while preserving the health of the natural ones you still have. Instead of extracting additional teeth for a full appliance, partial dentures restore your smile at its current state.
How Do Partials Work?
The design of a partial denture is made so that it snaps or clasps into place around its neighbouring teeth, keeping it secure.
Depending on the type of partial that you choose, the frame can be made from metal (cobalt chrome) or pink acrylic. Cobalt chrome is ideal for long-lasting use, while acrylic is typically used as an interim solution or for one missing tooth.
On top of the frame, we place quality pontic (replacement) teeth to fill in the space where your natural ones are missing. Since it spans the width of your entire smile, a partial can be fitted for any number of teeth.
Why Wear a Partial?
Partial Dentures
Our patients get partial dentures for many different reasons. Here are some of them:
As an interim solution before dental implant treatment
To avoid additional extractions for a full denture
Efficient tooth replacement
No surgery
Made to blend in with the look of their remaining teeth
Convenience and affordability
The Partial Design and Fitting Process
Before fitting you for a partial, we will discuss all types of tooth replacement for you to select the best one for your situation. Next, we'll evaluate your remaining teeth to determine if they are healthy and secure enough to last as anchors for your partial. If they are, we'll take a series of impressions and select the colour and shape of your pontic teeth. This information is sent to our lab, and the final appliance will be ready to wear within a few weeks.
Complete Dentures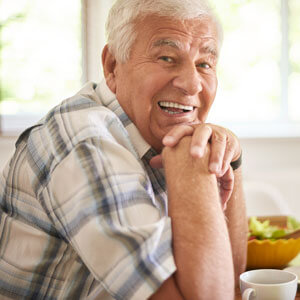 Complete dentures are a straightforward and economical option for replacing all of your teeth at one time. Your appliance is made of durable, yet aesthetic materials for the best outcome possible.
What It's Like to Wear a Denture
Getting a complete denture means that you no longer have any remaining teeth, or plan to get the rest extracted (such as in the instance of gum disease or extensive tooth decay). Your new upper prosthesis rests directly on top of your gums, sealing against your mouth by a naturally created suction. Lower dentures depend more on your lips, cheeks and tongue to keep them in place.
In some cases, your complete denture can be anchored on top of dental implants. Implant secured dentures are either removable or permanently affixed in place.
It will require some practice before you feel comfortable eating and speaking with your new denture (even if you're replacing one that you already have). Start by talking in the mirror and cutting softer foods up into smaller bites. The more you wear your appliance, the better chances you have to adjust to it quickly.
Planning Your Treatment
Having a denture made is something that involves a well thought-out strategy. From the precise fit of your "plate" to what the teeth on it will look like, we want a final design that enhances your facial profile and appearance just as much as the function of the teeth it is replacing.
Most of our patients will require several brief appointments to fit, plan and seat their new appliance properly. Getting a new denture takes about 1-1.5 months in total to complete.
Is a Denture Right for You?
Talk with our denture providers to find out if a removable or fixed full denture is the best option for your overall health. Contact us today to request an exam.
When you need to replace all – or most of – your teeth in an efficient manner, dentures are an excellent option. Thanks to the incorporation of dental implants, we're able to provide streamlined hybrid denture designs that fit comfortably and securely all day long.
Implant Supported Dentures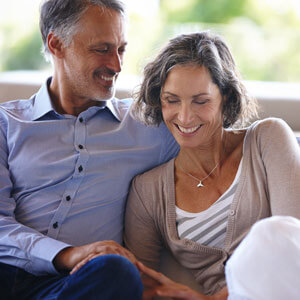 With as few as four implants we can permanently anchor a streamlined denture, giving you a new prosthesis that never slips out of place. Only your dentist can remove them! Even with shallow bone, we can strategically place the implants to accommodate your individual needs.
Other types of implant stabilised dentures can be snapped on and off; the one you choose depends on your personal preference and oral anatomy.
For a secured overdenture or fixed prosthesis, implant placement is the first step. Afterward, we take an impression of your mouth and use the model to create a permanent denture that attaches directly onto the implant abutments.
Traditional Full or Partial Dentures
Conventional removable dentures (sometimes called "plates") offer fast and affordable results for our patients with missing teeth.
Removable dentures should be taken out overnight, minimising any pressure to the bone or risk of infection under the prosthesis. Soak your plate in a gentle cleansing solution overnight to loosen any debris, then rinse it with a soft brush before wearing it again the next day.
Same-day Denture Repairs
Broken denture? Our in-house lab is able to provide fast repairs on the same-day, often within an hour and a half.
Are you ready to discover the best type of tooth replacement treatment for your smile? Book a consultation with one of our experienced family dentists. Be sure to ask about our 0% financing plans.

Do You Need a Denture?
Choosing to get a denture is an economical and efficient solution for full mouth rehabilitation. If you're not a candidate for other types of reconstructive dentistry or prefer faster results, a traditional "plate" could be your best alternative.
Wearing a custom denture could help you maintain a balanced diet, confidence when spending time with friends or fill out your facial features that may appear more sunken in after losing teeth. Contact us today to learn more.
CONTACT US

Dentures Frankston, Frankston South, Landwarrin VIC | (03) 9770 6069