Emergency Dental Care
When you're in pain, you need an emergency dentist who can see you straightaway. That's why in our office we provide attentive care to existing and new patients for all dental emergencies.
When to Call a Dentist
Call our practice if you're experiencing any of the following: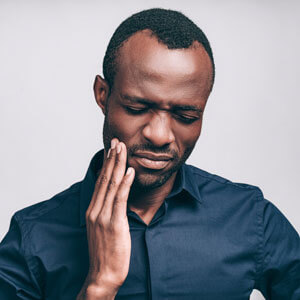 Broken or chipped teeth
A knocked-out tooth
Severe pain
Fractured teeth or fillings
Swelling
Abscessed teeth / infection
Contact your Frankston Emergency Dentist and one of our team members will walk you through what steps to take next. We may need to see you in our office immediately. If you're out of town, we can discuss a plan of action.
If you're unable to go to work, school or eat due to your situation, it's best to call our dentist straightaway.
Paying for Emergency Dental Treatment
As an in-network dental provider, we're able to offer competitive pricing on all services. In addition to filing claims on the spot, we also offer 0% financing and payment plans. Child Dental Benefits Schedule is welcomed!
The type of treatment that you need will depend on the cause and extent of your situation. It may be that you require something as simple as a small filling or more extensive, such as an extraction or root canal.
Emergency Treatment for All Ages
No matter who in your family is experiencing a dental emergency, we're happy to see them. We're your home for comprehensive dentistry, whether you're two or 92.
Alert us to your situation as soon as possible, so that we can make arrangements for your arrival. If it's something that can wait a day or two (or you're out of town) we will walk you through what to do until you can get to our office.
Contact us today for assistance.

Emergency Dentist Frankston, Frankston South, Landwarrin VIC | (03) 9770 6069