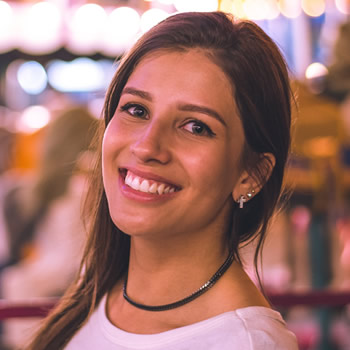 While fashion trends come and go, we know that there's only one thing that's always in style: a beautiful smile. If you'd like to get the smile of your dreams, veneers are a brilliant solution. In just a few appointments, your teeth can appear straighter and whiter. Because veneers provide a quick transformation, some people refer to them as "instant braces."
Veneers, which are shell-thin porcelain restorations, mask your natural teeth. Because of that, we can dramatically transform and correct a variety of aesthetic concerns. Dr Thahameena Khader (Dentist) has special aesthetic dentistry training in veneers and implants. With veneers, she can address the following:
Crowding
Gaps in your smile
Misshaped teeth
Discolouration and staining
Uneven enamel
Crooked teeth
What Does the Process Involve?
You'll sit down with Dr Khader and discuss what changes you'd like to see regarding your smile. You may want to bring photos or magazines with examples of smiles you like. During this consultation, you should let her know what you like about your teeth as well as what you want to change.
After you've decided on a colour, shape and size for your new veneers, we'll book you in for the next appointment. At this visit, your teeth will be prepped for your veneers. This process involves them being gently reshaped. We'll then take an impression. We will forward the models to our ceramists, where the veneers are designed by hand. Approximately two weeks later, the veneers will be ready to be permanently bonded in place.
Because everyone's smile is unique, the number of veneers can depend on how broad your grin is or the visible teeth that you want to address. The majority of our patients choose anywhere from 6-10 veneers or more.
A Great Smile Starts With Healthy Teeth
Did you know that putting cosmetic restorations on unhealthy teeth will lead to further complications at a later date? That's why before you can get veneers, we need to ensure that the teeth being treated are healthy and don't have any decay or gum disease.
Contact us today to book a consultation to see if veneers are right for you!