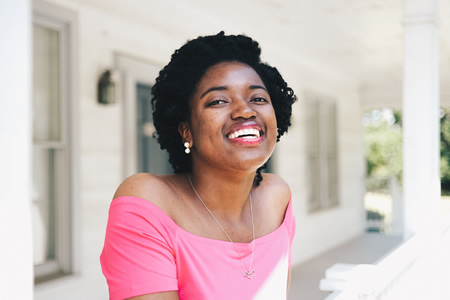 The best accessory you can show off is a happy, healthy smile. If you've noticed that over time, your teeth have become discoloured, teeth whitening is a simple cosmetic treatment that can remove years of accumulated stains.
Teeth can start to have a gray or white colour to them due to staining beverages or foods like red wine and berries, as a side effect of certain medications or simply from the passage of time. No matter what level of discolouration your teeth may have, we provide two whitening solutions: an in-chair visit, or a take-home kit.
Which Is Right for You?
Both of our whitening options are suitable for people with busy schedules. With our in-chair whitening system, you'll come in for a single appointment and leave with a brighter, more dazzling smile in about an hour. The LED-activated gel is applied and will leave teeth up to eight shades whiter. If you have an event coming up soon such as a job interview, wedding or party, in-chair whitening is likely most suitable for you.
If you have time on your side, however, and don't need instant results, the take-home whitening kit may be most appropriate. We'll provide you with custom-designed trays and whitening gel. You'll wear the trays for about an hour a day over 10-14 days and can touch up your whitening when the need arises.
Why Choose Professional Whitening?
You've likely seen that you can buy teeth whitening products at the chemist. It's important to know that there are differences between these over-the-counter options and professional-grade products. Without the supervision of a dental professional, you may experience burning and irritation. Furthermore, the ingredients aren't as potent, so you likely won't get the dramatic results you're hoping for.
Our professional teeth whitening solution is trusted around the world for its safe, effective products and sparkling results.
Get your smile back. Contact Dental & Dentures on 88 Beach today to get started!