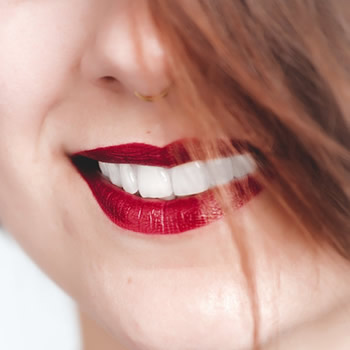 Do you wish you had that bright and beautiful celebrity smile? You don't have to settle for accepting tarnished teeth. Getting a megawatt smile is easier than ever.
With our teeth whitening solutions you can erase years of stubborn stains and boost your overall appearance. We offer two types of professional whitening services in our practice.
In-chair Teeth Whitening
At Dental & Dentures on 88 Beach, we use whitening products of the highest quality. During your appointment, we use an LED-activated gel that gets your teeth up to eight shades brighter. Your appointment takes only about an hour making it easy to fit whitening in during your lunch break. Just sit back and relax and our professionals will do the rest!
This type of whitening is recommended if you need to brighten your smile quickly for an upcoming major event such as a wedding or a job interview.
Take-home Custom Kits
Want to whiten your teeth from the comfort of home? You can easily do so with our custom designed whitening trays. With these trays, you use a smaller amount of product while achieving more even results than over-the-counter strips or trays.
For best results, you will need to use your kit at least one hour a day for 10-14 days. If you want to maintain your results, just touch up whenever required.
What About Store-bought Treatments?
While over the counter whitening products are designed to be safe for most people, they can cause irritation or burning if not used correctly. However, with the professional grade gels we use, the product is more concentrated. It's only available for purchase directly through your dentist. Due to the stronger ingredients used in professional whitening gels, you'll achieve more dramatic results in less time.
It's important to note that before beginning a whitening routine, your smile needs to be healthy and free of tooth decay or gum disease.
Take Advantage of Our Special Offer!
If you've always wanted to whiten your teeth, there's no better time than now. We are offering a whitening special. For just $499, you get the following:
Checkup
X-rays (if necessary)
In-chair teeth whitening
A take-home kit
This offer is only available for a limited time. Contact us today!