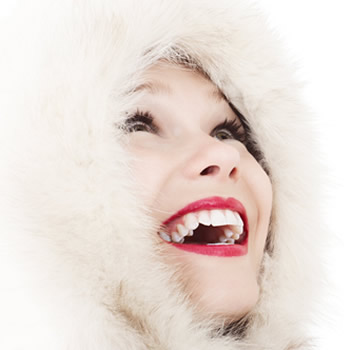 When you're proud of your smile, it shows. Over the years, you may have noticed that your teeth aren't as white as they used to be. Several contributors give your teeth a yellowed hue:
Red wine
Coffee and tea
Smoking
Certain medications
You want your teeth to continue looking bright, youthful and have the confidence to make a positive first impression on others. If you would like to rejuvenate your appearance, we can provide you with in-chair or take-home teeth whitening. Both can give you the dazzling results you've been hoping for.
Your In-Chair Whitening Appointment
You can rest assured that we use only the highest-quality products and techniques. Your whitening process is safe, effective and completed in about an hour when you choose to do it in-house. Your appointment involves isolating the soft tissues of your mouth so they're protected. Then, a whitening gel is applied to your teeth. An LED light is utilised to accelerate your whitening.
You might wonder whether you should choose in-chair whitening or purchase a take-home kit. If you have an upcoming event such as a wedding, job interview or date that you want to look your best for, you should opt for in-chair whitening. You'll leave our clinic showing instant results with no waiting times involved.
Our Take-Home Whitening Kits
If there is no urgency in completing your whitening or you have trouble finding the time for an appointment, you can purchase a take-home kit. We'll see you to fit your trays, making them customised to your teeth. They'll then be comfortable to wear. We'll give you professional-grade gels and full instructions on how to proceed. You can use your whitening products an hour a day for 10 days to two weeks. You'll have some whitening solution left over, which you can use for touch-ups.
The Professional-Grade Difference
You've probably seen kits at the chemist for teeth whitening. These products are designed to be safe for nearly anyone, so they don't have as high of a concentration that you'll find at your dental clinic.
Our professional-grade solutions are stronger, which is why they can only be sold in a dental practice. If these products were used improperly, you might feel burning or irritation. With our supervision and instruction, you'll complete your whitening and see dramatic results without these side effects.
How to Maintain Your Brighter Smile
As you can likely guess, it's a wise idea to avoid the substances discussed previously that can contribute to the yellowing of your teeth. It's also essential that you brush and floss regularly. You should brush twice per day with a fluoride-based toothpaste.
Brushing removes the surface stains from your teeth. Additionally, be sure to keep your biyearly checkups with us. We can remove any buildup that brushing doesn't get rid of and will let you know when you can have your whitening repeated.
Contact us today to schedule your consultation for teeth whitening!
---