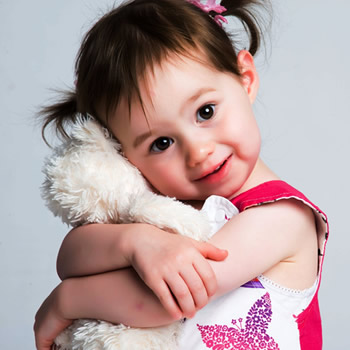 You constantly think about your child's wellbeing. Are they sleeping enough? Eating the right foods? Getting along with others at school? It's natural to always want the best for your child. But have you considered what you're doing to make a positive influence on their oral health?
Having a healthy smile in the future depends on the habits you form at a young age. At Dental & Dentures on 88 Beach, our family-friendly dentists provide all ages care. We offer a range of services for children to make sure that they can have a beautiful smile for life. Below, you can read more about our children's dentistry solutions.
Checkups and Evaluations. There are several aspects to your child's regular visits with us. We'll monitor the development of their teeth and jaws to make sure there are no concerns that can be addressed straightaway.
Digital X-rays. With these digital images, we can see areas between teeth, which aren't visible to the naked eye. We can identify teeth that haven't yet erupted or jaw problems.
Cleanings. Their teeth are cleaned and polished, leaving them smooth and sparkling.
Fluoride Treatment. An application of this mineral will remineralise teeth and prevent decay.
Fissure Sealants. A simple coating is all that's needed to prevent decay from settling into the vulnerable back teeth that can be difficult to clean.
Dental Fillings. Decay is a common issue. We can provide your child with a white filling as soon as we identify decay so that it can't worsen.
Custom Mouthguards. If your child is active in sport, a custom-created mouthguard can protect their head, neck, jaw, teeth and cheeks from injury.
Educating Your Child About Their Oral Health
Part of your kid's visits with us is about learning. We're here to teach them how to take care of their gums and teeth themselves so that you don't have to take full responsibility. We'll talk about brushing and flossing techniques, demonstrating what we mean and making sure that they understand us. We'll also keep these lessons fun for them, ensuring they enjoy their time with us and look forward to each appointment.
It's also important that we talk about the dietary choices that will help your child's teeth stay healthy. If we have any recommendations on products they can use, we'll be sure to discuss them with you.
The Child Dental Benefits Schedule Coverage
If you receive certain benefits such as the Family Tax Benefit A, your children may be eligible for the Child Dental Benefits Schedule, or CDBS. Through the CDBS, your child can have up to $1000 in basic dental services every two years, as long as they are between the ages of 2-17. All the procedures that are performed will be bulk-billed, making it convenient for you.
Contact us today to discuss getting your child the care they need or to schedule their first appointment with our warm, welcoming team!
---